Poultry Grit
Poultry grit is also known as chicken grit. 
The poultry grit supplied by Reids Egg Equipment is mineral poultry grit that does it all! It provides the following:
Healthier Birds
Stronger Shells
Reduced Cracks
Improved Shell Colour
Organic and Insoluble
Cobalt & Calcium Enriched
Digestion
Traditionally egg producers feed their hens with poultry grit which is then stored in their gizzard and by the process of grinding breaks down the food and aids digestion.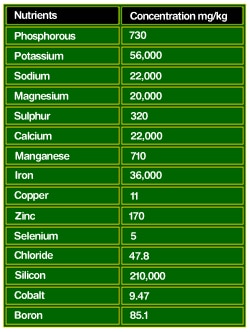 Shell Quality
Calcium is not only the main component required to ensure a strong quality eggshell but also is necessary for the
production and regeneration of feathers, therefore it is important that a calcium supplement forms part of the hen's diet. This is generally included in the good quality feed, but often an additional supplement is required.
Geo-poultry grit supplied by Reids Egg Equipment which is both organic and insoluble has a rougher texture than traditional poultry grit and is more effective in grinding the hen's food.
This grit, which is recommended to be fed from the start of the laying cycle, contains not only an adequate level of calcium but a full spectrum of minerals and trace elements which are essential for the good health of the bird and optimum egg production.
Geo poultry grit is very cost effective in replacing other products presently available.
Recommended Feed Rate
1 – 1.5 Kg per 1,000 birds per day

Table of Nutrients
Overall rejects – 2.11%
Results showed
1st batch
Second highest in the entire group at 323 eggs per bird at 72 weeks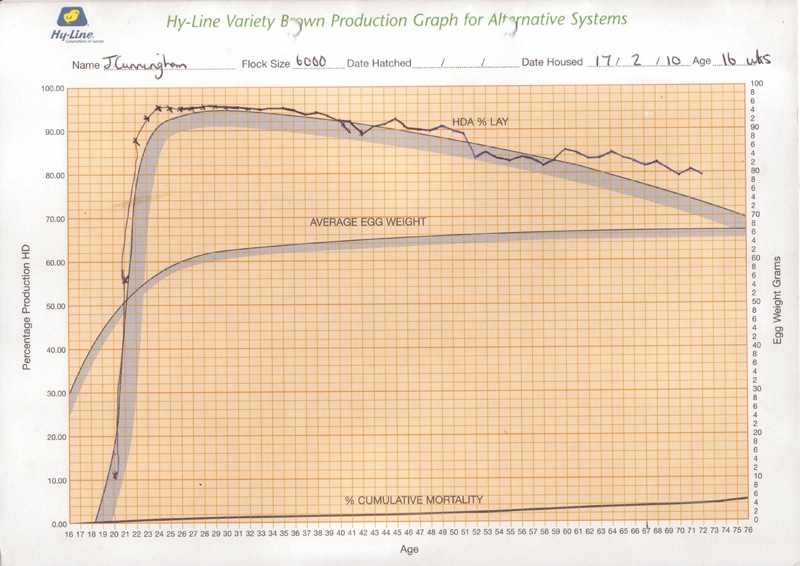 2nd batch
Information unavailable at present, however he expects to see even better results with this batch. As the quality and quantity of eggs produced remained high he was able to retain them for a longer period, but was obliged to finish
this crop at 76 weeks as he was due to re-stock.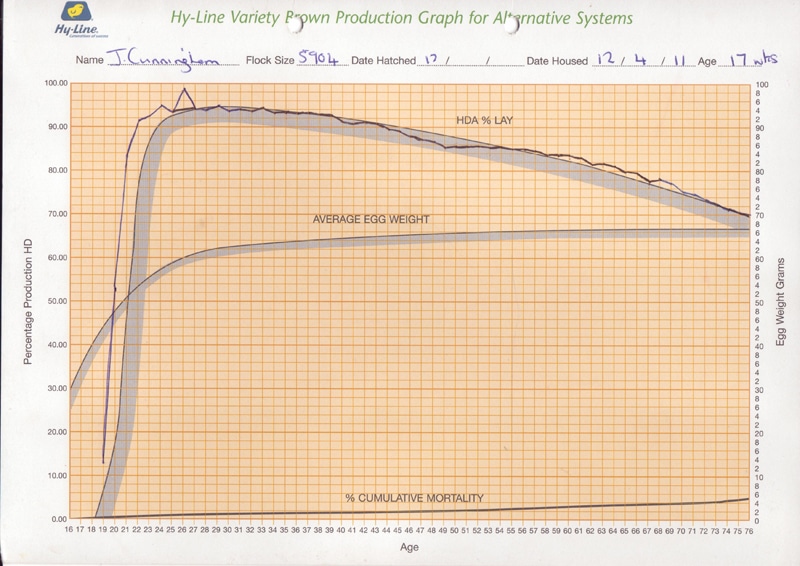 For further information please call us today on 01789 720027
CHICKEN GRIT TESTIMONIALS
Gary Davison – 12,000 bird house
Gary says – "I started to use Flint Grit at approx 35 to 40 weeks and continued for 2 months. Due to the poor quality of shell I was advised to move to Oyster Shell and after approx 6 weeks I stopped using it due to the high cost involved. I then switched to Limestone Chip and after using it for 1 month I had to stop as the egg shells were starting to turn white. The following month I used nothing. At first the quality of the egg shells remained good but in time dropped and the hens started to eat their own eggs. On the advice of other producers I decided to try Geo Poultry Grit and found that after 2 weeks the quality of the egg shells stabilized.
I have decided to use Geo Poultry Grit from an early point with my next crop."
______________________
Local Egg Producer – 8,000 bird house
We asked a local egg producer about her experience of using Geo- Poultry Grit
She said "My hens were producing eggs with shells that were pale in colour and with a high level of cracks. At approx 55 weeks I started to use Geo- Poultry Grit and fed
1 x 25Kg bag per day for the first week and found that after 2-3 days that there was a noticeable improvement in the quality of the shells because they had improved in colour and the number of cracked shells were greatly reduced. I continued to use the grit but at a reduced rate of 1x 25Kg bag every 2 days. I now use Geo- Poultry Grit from the start of the laying cycle to off-set these problems. I feel it is a very cost effective way of achieve a good quality shell."
______________________
Rodney Fullerton – 12,000 bird house
He says "After 50 weeks I experienced pale shells and feather loss. I started to use Geo Poultry Grit – the shells improved in colour and quality and remained good throughout the remainder of the cycle. I did notice towards the end of the laying cycle that the feather started to re-appear. I now start using Geo-Poultry Grit at the 25 week stage."
______________________
Jonathan Cunningham – 6,000 bird house
He says "I started feeding Geo Poultry Grit to my hens from the start of the laying cycle. The hens were keen to feed on the grit from the start. I am very pleased with the quality and quantity of the eggs."
"Two weeks before the end of the laying cycle (70 weeks) I had a Freedom Foods Audit. The auditor commented on the health and wellbeing of the hens. He particularly remarked to his colleague on the quality and appearance of the feathers saying that he had seen poorer feather cover at 40-50 weeks. He also commented on the shell quality and colour."