Riva Selegg Egg Grader Type S 151
The flagship of the range with High yield, minimal maintenance. Can be combined with the Automatic Loader (optional) for an ideal loading of eggs even if already arranged on a tray
Entirely made of stainless steel Riva Selegg's semi-automatic grading machine up to 15,000 eggs per hour.
Simple to use with little maintenance whilst delivering high degrees of productivity in a safe smooth way.
Can be supplied with a mechanical stamping system for code and logo printing, or with an electronic printer that allows a high degree of customization. ie. adding 'Best Before' dates etc.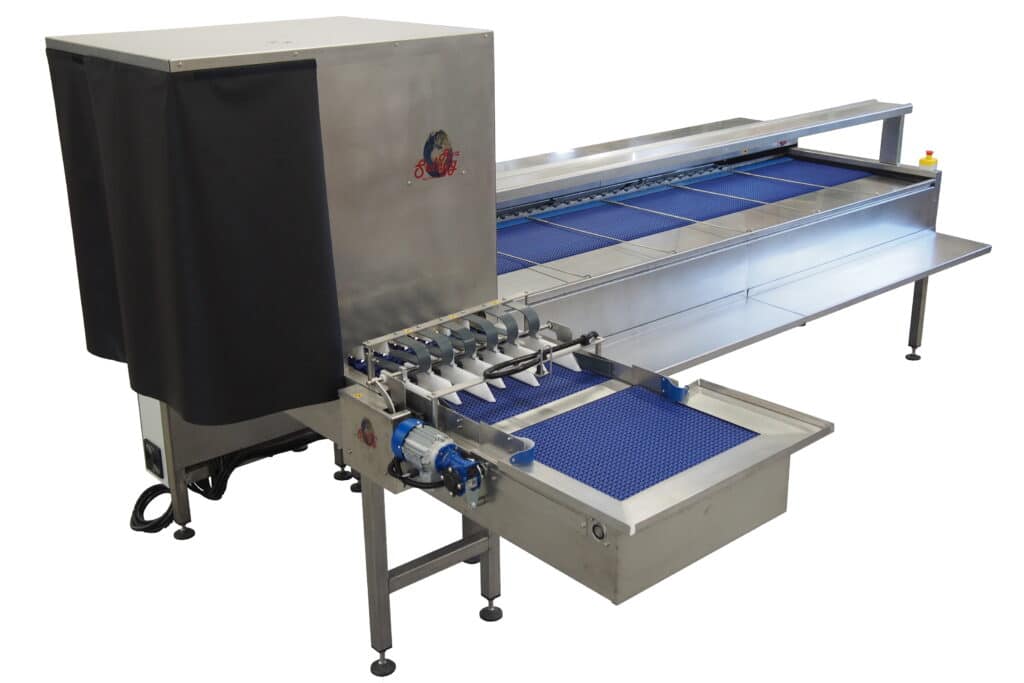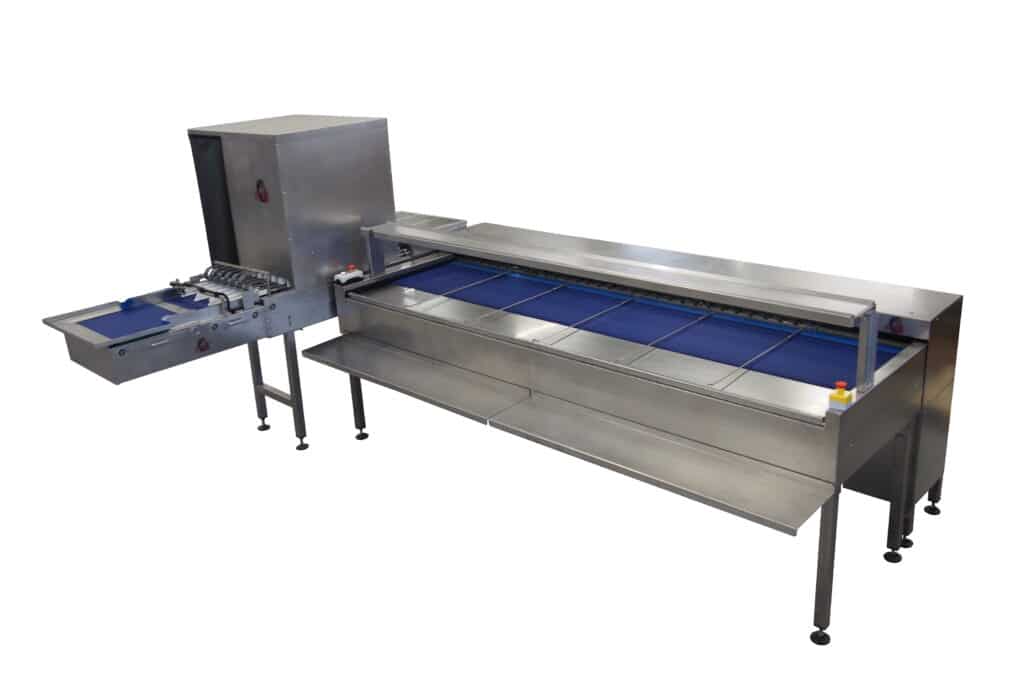 Features
In-line feeding conveyor for direct supply  from production unit, complete with automatic egg pressure control.
In-feeding with 6 rows of rubber rollers, candling booth with 6 fluorescent lamps, egg's rotating motion to simplify candling.
Grades in 6 classes with 30 precise scales.
Synthetic belt to transport the eggs from the scales to the hand packing table.
Adjustable dividing lathes for all grades.
Trays keeping shelf.
Also see our 'Egg Printers' and 'Egg loading' options to support your overall egg grading solution...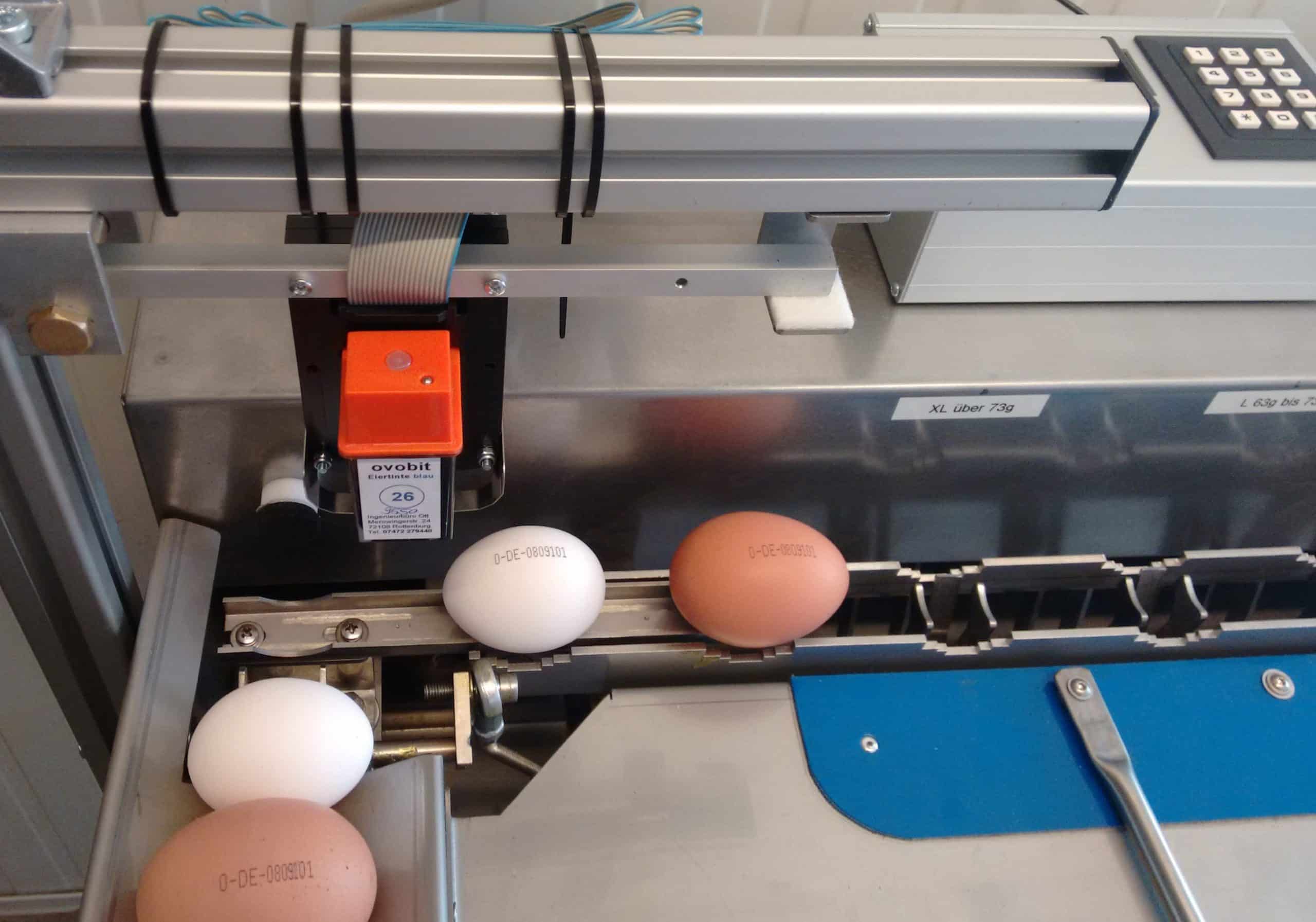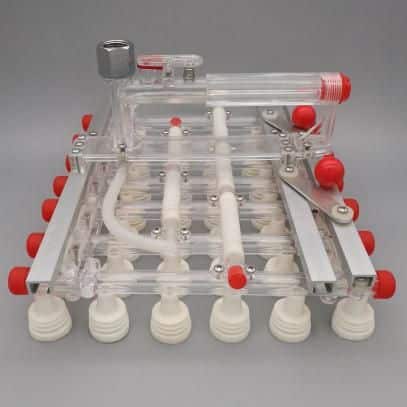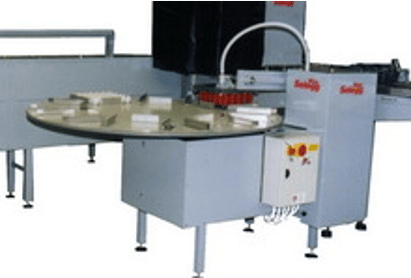 Technical Specifications
Capacity
15,000 eggs/hour
Loading
Manual, or automatic thanks to the loading tray with removable edges
Candling
With LED lamps under the power roller conveyor
Weight categories
up to 6, using 30 precision scales
Precision
± 1 gram
Dimensions mm (W x D x H)
5,181 x 3,150 x 960
Weight
1115 Kg
Power supply
Single-phase, 230V, 1.90A

3phase, 400V, 0,68A