Riva Selegg Egg Grader E6
Our 6,000 eggs per hour Electronic Grading Machine.
The two-stage infeed with overflow sensor allows an optimal distribution of eggs and a first stage control, as well as optimizing machine operation; both in manual collection and in channelled collection on packaging lines.
An undoubted competitive advantage compared to a mechanical machine with electronic weighing and precision.
Giving the ability to;
reconfigure the egg outputs as required even during the operation
to divert eggs of the same size to several different outputs.
Configurable with any orientation (SX, SX Opposite, DX, DX Opposite) and requires minimal ordinary maintenance, it is safe, easy to clean and sanitize at the end of the work shift.
Features
Roller conveyor with Integrated 2-Row Speratura Lighting.
Touchscreen and functions for remote control (Industry 4.0).
Two-stage loading tape
Stainless steel egg collection table and modular knitted carpet, both hygienic and easy to clean at the end of the run.
Ability to select 4 weight categories using electronic scales.
Adjustable and removable guides for the division of egg categories.
Available in 4 different basic configurations, customizable according to your needs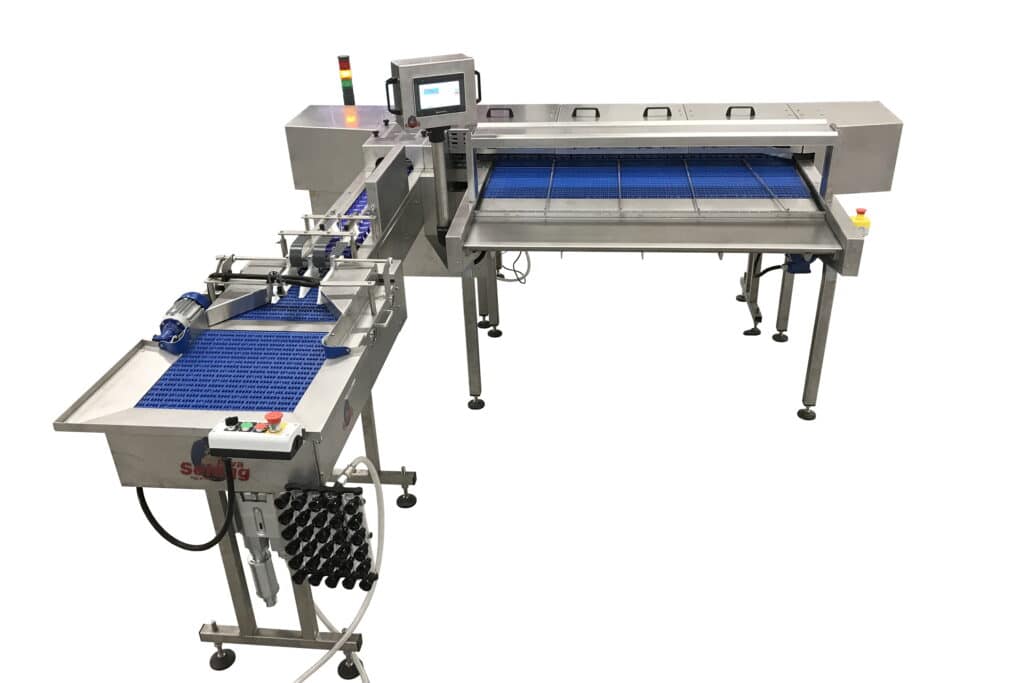 Accessories
Also see our 'Egg Printers' &  'Egg Lifters' to support your overall egg grading solution..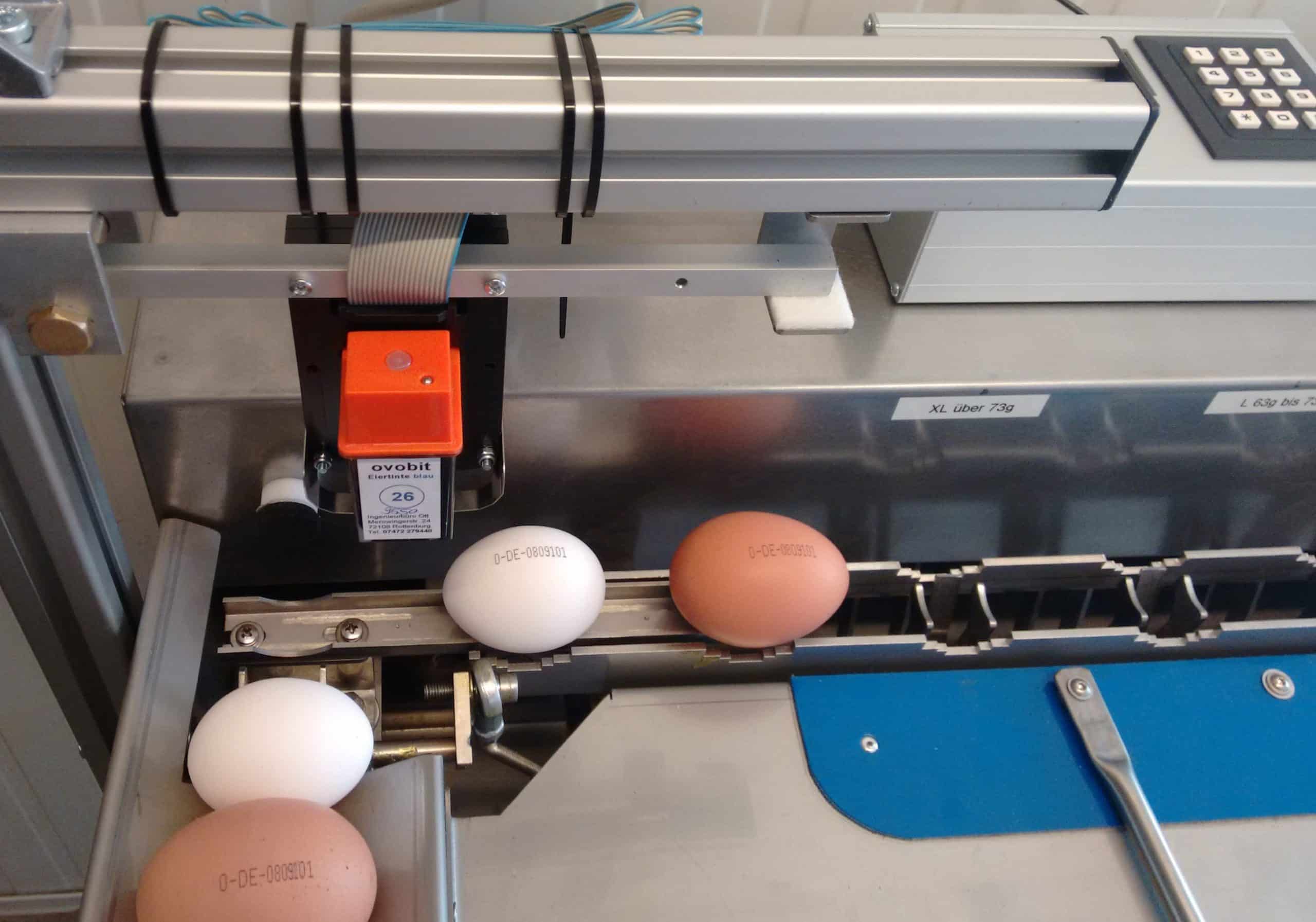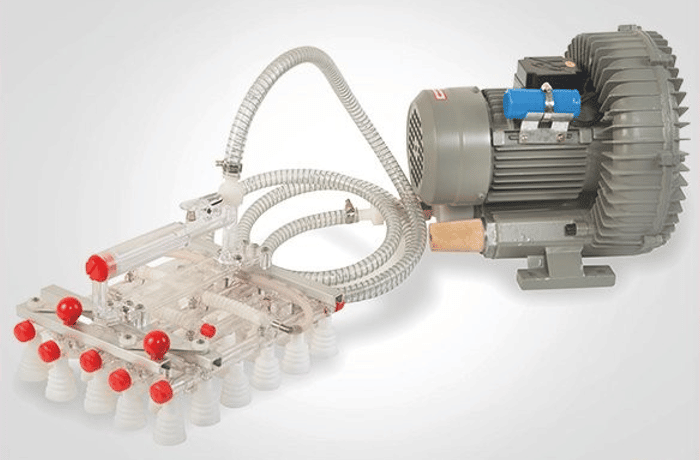 Technical Specifications
| | |
| --- | --- |
| Velocity | 6,000 eggs/hour |
| Feeding | Manual or automatic, with conveyor ribbon |
| Hope | With LED lamps under the power roller conveyor |
| Weight categories | 4 fully customizable without technical intervention |
| Precision | ± 0.1 gram (precision electronic scales) |
| Dimensions (W x D x H) | |
| Weight | |
| Power supply | Three-phase, 400V |