Flexy Eggway Egg Conveyors
Standard Design:
Flexy Egg Conveyors have been one of the best egg conveyors in the world for decades. Thanks to its versatility and flexibility, it adapts perfectly to any type of plant, be these of cages, aviaries or automatic nests. Our conveyors already successfully transport hundreds of millions of eggs all over the world every day. The concept of the chain developed by FLEXY, has no comparison with the other products on the market … Its particular design with two external calibrated and tempered chains, joined by a single ring, guarantees to our chain, an unparalleled resistance, an excellent solidity to stress and above all, a very long life.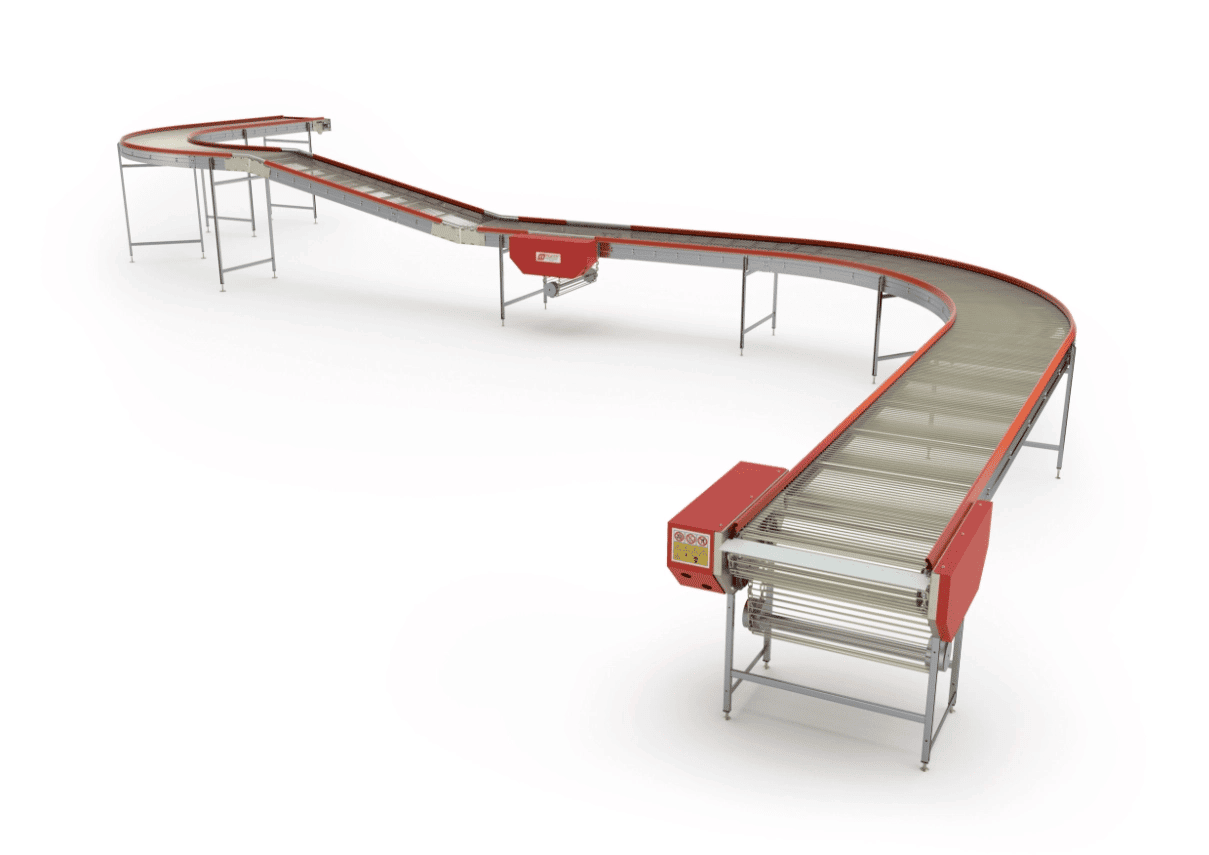 The different sizes available make EGGWAY a versatile product, such that it can be used both in the presence of small farms and large industrial production plants, reaching capacities that can reach 100,000 eggs / h. There is no obstacle that cannot be overcome by our conveyor, be it these high slopes or 180 ° bends. EGGWAY will always be able to transport the eggs to their destination, quickly, smoothly and above all safely. Our product can be combined with either "Niagara" type egg lifting systems or even lifter systems, regardless of the brand of equipment already used. Furthermore, EGGWAY can be supplied with all electrical controls, supports, external covers and safety protections, making it a complete 360 ° product.
Features:
6 sizes available from 300 up to 800 mm;
4 types of chains available;
capacity to transport eggs from 20k to 100k eggs / hour;
maximum slope up to 40 °;
maximum length: unlimited.