Farm Packing and Tray Stacking Solutions
Here at Reids Egg Equipment, we supply a range of egg packers and Stackers throughout the UK and Ireland. Our egg equipment is an excellent solution for large enterprises, medium or smaller operators alike.
Our '5-Row' or '6-Row' Farm Packer equipment offers you the capable of packing between 13,000 - 36,000* eggs per hour neatly stacked when used in combination with our optional Stacker.
*FP40 – 13,000 eggs/hour
*FP70 – 22,000 eggs/hour
*FP100 – 36,000 eggs/hour
Further information can be found by clicking on the link below however, if you wish to discuss your requirements in more detail, please do not hesitate to call us on 01789 720027.
Click HERE for further information on Farm Packers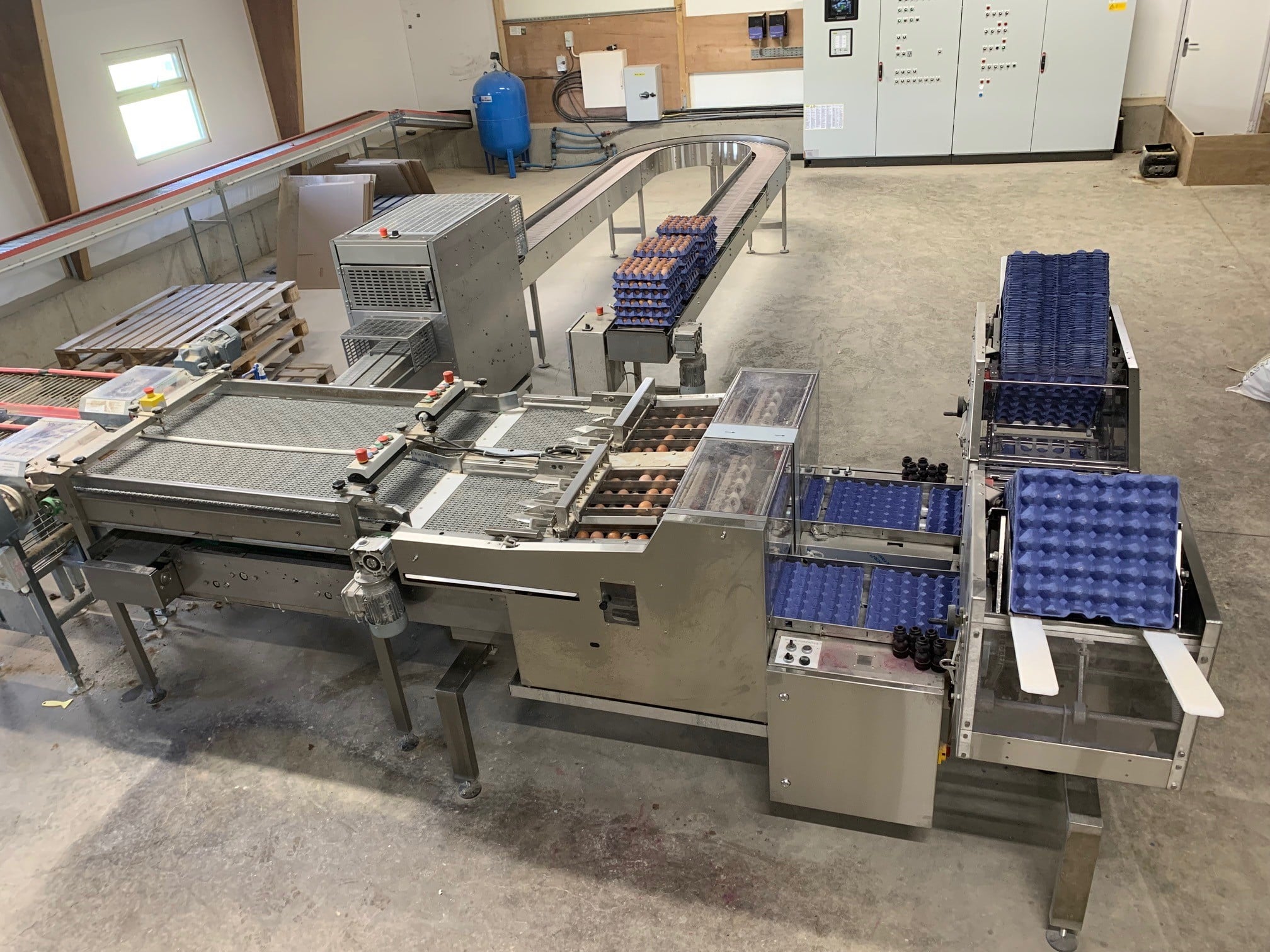 Packer and Tray Stacking Configurations