Here at Reids Equipment, we supply high-quality and industry-led Egg Machines to provide our customers with an easy egg solution for their businesses. The egg machines we supply here at Reids Equipment are in the form of vending machines which provides a quick, hygienic, and sustainable solution to fresh eggs that can be recorded and tracked.
Shop today by clicking here.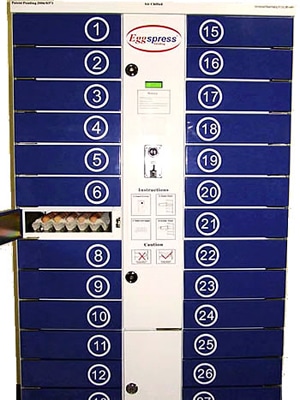 Customers can purchase their farm-fresh eggs from egg machines whenever it is convenient for them as they are accessible day and night. After paying, a drawer will automatically open, allowing you to remove your eggs before closing the drawer front and leaving. With weekly restocking, you can be sure to receive fresh, free-range eggs whenever it's convenient for you and stop worrying about store hours.
For further protection and/or aesthetic impact, our egg machines can also be installed into or placed into a kiosk or shed. As a result, you have a store that is constantly open and can sell your eggs without having to pay any employees or deal with any difficulty. Simply restock your egg vending machine is all that is required!
Why You Need An Egg Machine
Undoubtedly, convenience shopping has risen in importance for many people, particularly in more recent years. People, therefore, prefer simple shopping experiences during times when they can avoid crowds. Additionally, consider other ways to purchase their food and assist small, neighbourhood businesses. These are nonetheless elegantly accommodated by the vending machines for eggs without a reduction in either price or quality.
Advantages Of Our Egg Machines At Reid's Equipment
Ingenious concepts like an egg machine not only safeguard small businesses and boost the economy, but they also give customers access to food outside of the already overburdened food supply system.
Egg lovers prefer the flavour of local, fresh eggs produced by ethical and sustainable farming practices. Farm stores obviously cannot remain open continuously, therefore egg machines will enable you to shop for fresh eggs around-the-clock easily and quickly. A Reid's Equipment egg machine gives you the ability to serve your customers even when you are not physically present. The design can be modified to suit your tastes and technical requirements can also be met in accordance with your requirements.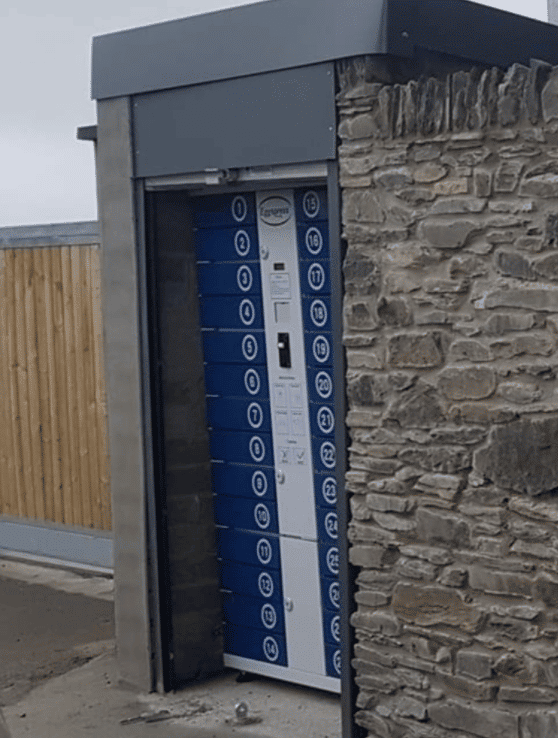 28 Keyes egg trays are stored in the unit's individual drawers.
The door will open and the tray can be collected after payment has been received.
Now available is Nayax contactless payment.
Eggs-presses can be positioned anywhere, such as at a farm gate, farmers market, gas station, or grocery store forecourt.
One significant benefit is that it is available to you 365 days a year, 24 hours a day, 7 days a week.
The egg machine will text you to remind you to restock when inventory levels are low.
How Reid's Equipment Can Help
Due to our three generations of expertise in the production and packing of eggs, we have a wealth of practical knowledge that enables us to offer egg machines to significantly increase productivity while also giving procedures and knowledge to help you fulfill your business needs.
We have the expertise and understanding necessary to be able to give you a suitable piece of equipment when it comes to egg machines. To provide our customers with peace of mind, we only carry the highest calibre egg machines and offer effective post-purchase services.
We are the top supplier of used equipment in the UK, including Moba, Staalkat, Sanovo, Prinzen, as well as used or reconditioned equipment from Lubing for both domestic and foreign markets.
If you're in need of a high-quality egg machine then purchase from us here at Reid's Equipment today. We are the leading company that can provide egg machinery to all our customers, so check out our wider range of products.