To offer our customers a cleaning solution for their eggs, Reids Equipment provides high-quality, industry-leading Commercial Egg Washers. The Morsink Clean Egg 252 Eggwasher, their best, quickest, and most reliable device, offers the highest hatchability across more than 60 nations, and is the commercial egg washer we offer here at Reids Equipment.
What Is A Commercial Egg Washer?
To keep your eggs nutritious and fresh, make sure they are cleansed and disinfected. Commercial egg washers were created as a result. The days of gently handling and cleaning each and every egg to produce usable eggs are long gone.
You can get clean, fresh eggs quickly with our commercial egg washer here at Reids Equipment! To avoid nozzle obstruction, our commercial egg washers operate by adding fresh water every 8 minutes during the main wash, prewash, and rinse cycle. There is no waiting period for the water to warm up in between cycles because a boiler is an option. That is crucial for rapid washing times and excellent hatchability! Of course, the ability to create more sterilised eggs per hour is significantly increased by sanitising and warming water at the same time.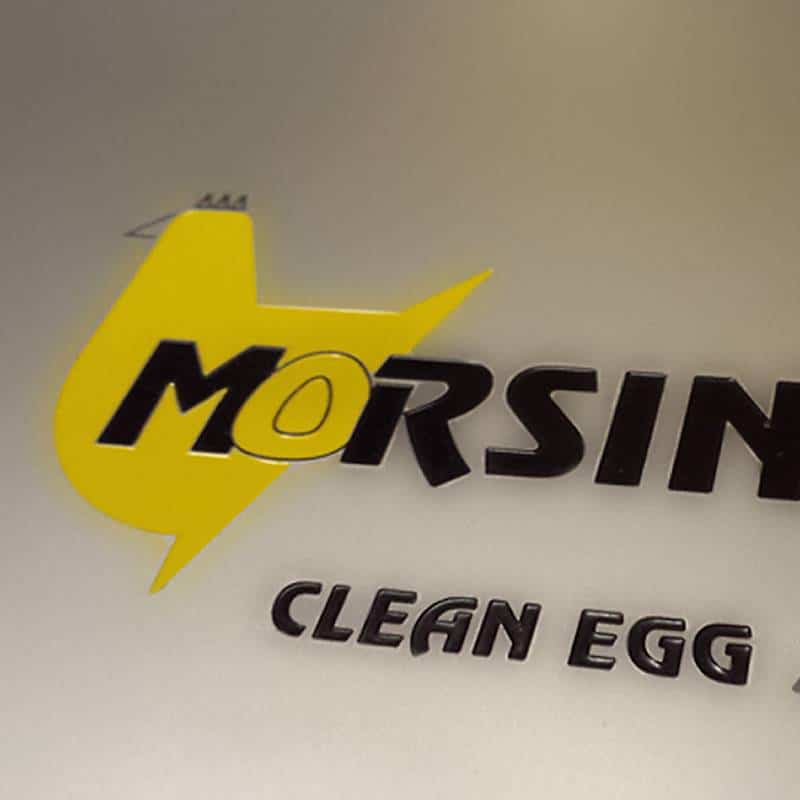 Why You Need A Commercial Egg Washer
It has been demonstrated that washing table eggs properly offers advantages for both egg producers and end users. Egg washing in particular significantly reduces the amount of bacteria present in the shell, minimising the health risk. Thanks to its modular and standardised design, the Commercial Egg Washer can be adapted to meet pollutant and capacity requirements.
Utilising the Morsink Clean Egg 252 Commercial Egg Washer will help you save time and money. You can fill up the machine several times a day and process countless trays of eggs with a rapid turnaround and clean time.
Advantages Of Our Commercial Egg Washers
There are several benefits and useful elements that distinguish the Morsink Clean Egg 252 Commercial Egg Washer from competing products on the market. These include:
Excellent hatchability;
100% stainless steel;
Unbroken eggs;
Providing 1,980 eggs an hour.
Along with this, the equipment has some fantastic features that make it possible to clean hundreds of eggs in a single day, which is ideal for enterprises with a large reliance. These consist of:
7 trays
Temperature indicator
An egg wash pump and a water mix valve for the proper temperature.
In addition, the machine automatically shuts off (lifts) when the door is opened, saving you money and energy.
How Reids Equipment Can Help
Due to our three generations of expertise in the production and packing of eggs, we have a wealth of practical knowledge that enables us to offer the best machinery to significantly increase productivity while also giving procedures and knowledge to help you fulfil your business needs.
We have the expertise and understanding necessary to be able to give you a suitable piece of machinery when it comes to Commercial Egg Washers. To provide our customers peace of mind, we only carry the highest quality Commercial Egg Washers and offer a quick after-sale service.
We are the top supplier of used equipment in the UK, including Moba, Staalkat, Sanovo, Prinzen, as well as used or reconditioned equipment from Lubing for both domestic and foreign markets.
If you require a high-quality commercial egg washer, buy from Reid's Equipment right away. Check out our larger selection of products because we are the best company for providing egg machinery to all of our consumers.
Call us at 01789 720 027 for additional details or visit our website right away to learn more about our commercial egg washer!