Here at Reids Equipment, we supply high-quality and industry-led Egg Washers to provide our customers with a cleaning solutions for their eggs. The egg washer we supply here at Reids Equipment is Morsink Clean Egg 252 Eggwasher, which is their best, fastest and most trustworthy product that enables the highest hatchability across more than 60 countries.
Shop today by clicking here.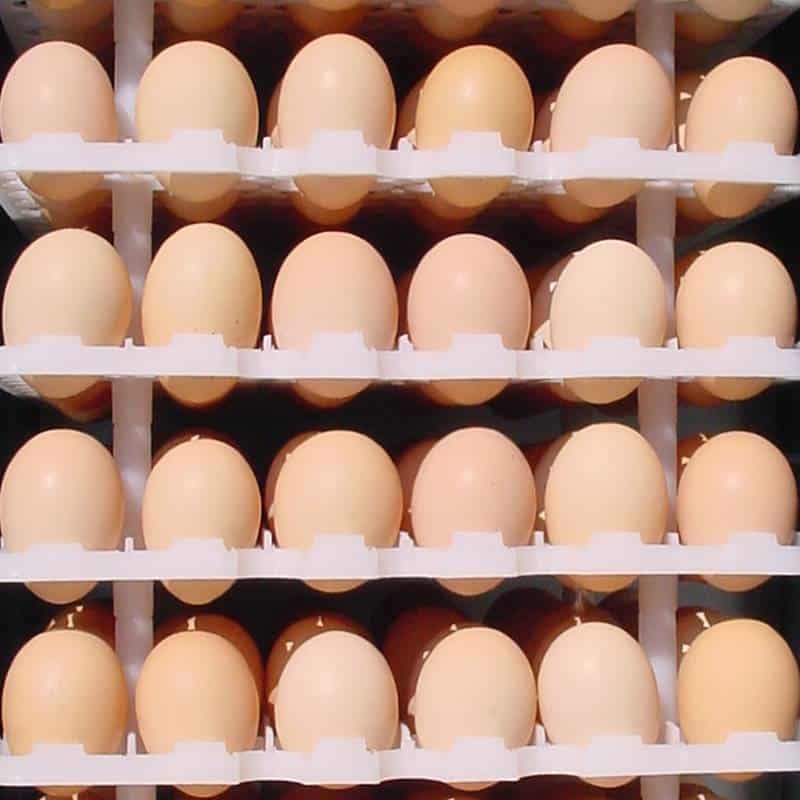 Ensuring your eggs are cleaned and disinfected is crucial to maintain healthy and fresh eggs. That's why egg washers were invented. Gone are the days when every individual egg had to be scrubbed and delicately handled in order to provide useable eggs.
With our egg washer here at Reids Equipment, you will get clean, fresh eggs in a matter of minutes! Our egg washers work by incorporating fresh water every 8 minutes within the main wash, prewash, and rinse cycle (to prevent nozzle blockage.) Because a boiler is an option, there is no waiting time for water to warm up in between cycles. That is essential for high hatchability and the quickest washing time! Of course, sanitising and warming water at the same time has a significant benefit in terms of the number of sterilised eggs that can be produced each hour.
Read more here.
Why You Need An Egg Washer
When done properly, washing table eggs has been shown to have benefits for both egg producers and final consumers. Particularly, washing eggs greatly lowers the quantity of bacteria contained in the shell, lowering the health risk. The egg washer may be customised to meet pollution and capacity needs thanks to its modular and standardised design.
With our high quality egg washer, you will save time and money by using the Morsink Clean Egg 252. With a quick turnaround and clean time, you can load up the machine multiple times a day and get through trays and trays of eggs.
Advantages Of Our Egg Washers
With the Morsink Clean Egg 252 egg washer, there are a range of advantages and beneficial features that make it stand out from others on the market. These include:
Wonderful hatchability
100 percent stainless steel
Unbroken eggs
Supplying 1,980 eggs every hour.
Alongside this, there are great features as well that means you can clean hundreds of eggs in the day, which is perfect for businesses with high dependency. These include:
7 trays
Temperature gauge
Water mix valve for the appropriate temperature and an egg wash pump.
Moreover, when you open the door, the machine immediately turns off (lifted automatically) saving money and energy.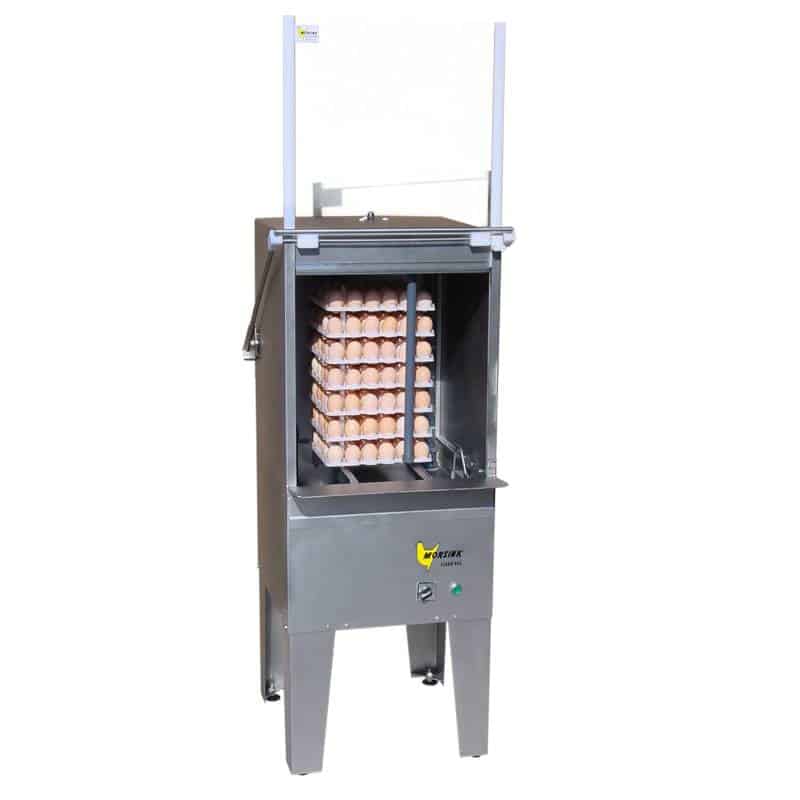 How Reids Equipment Can Help
Our three generations of experience in the production and packing of eggs have given us a wealth of real-world information that allows us to offer the best machinery to greatly boost productivity while providing processes and knowledge to assist you in meeting your business needs.
When it comes to egg washers, we have the experience and knowledge to be able to provide you with an appropriate piece of machinery. Moreover, we only stock the best in quality egg washers and provide an efficient post-purchase service to give our customers peace of mind!
In addition to new equipment, we are the UK's leading provider of used equipment, including Moba, Staalkat, Sanovo, Prinzen, and used or reconditioned equipment from Lubing for domestic and international markets.
If you're in need of a high-quality egg washer, then purchase from us here at Reid's Equipment today. We are the leading company that can provide egg machinery to all our customers, so check out our wider range of products.
For more information, call us on 01789 720 027 or head to our website to read more about our egg washer today!